Green Valley Bowen Therapy in Gold Coast
An experienced professional who provides a high-quality level of customer service, experience, and commitment to the health and wellness of the clients.
Bowtech Bowen therapy is a safe, non-invasive form of physical therapy that targets specific muscle groups and connective tissue. Gentle moves are performed over the muscles, with a series of short waits in between moves to allow the body to respond and engage its own self-healing processes.
Pregnancy massage is a massage therapy specifically designed for pregnant women. It is also called pre-natal massage. It differs from regular massage in many ways.
A whole-body relaxation massage is now available. A blissful 1-hour long massage from head to toe, melting away stress and encouraging deep relaxation.
Let the warmth from the natural volcanic stones create a deeper more relaxing treatment for your whole body.
A decadent combination of Organic Essential Oils & Relaxation Massage, this 1-hour experience will stimulate circulation, reduce stress, relieve tension and improve sleep quality.
Want to Learn Bowen Therapy?
Do you want to love what you do?
Do you have a passion for helping others?
Do you want a career to last a lifetime, easy on your body, stress-free?
Would you like to be part of the wellness industry – the fastest growing industry in the world?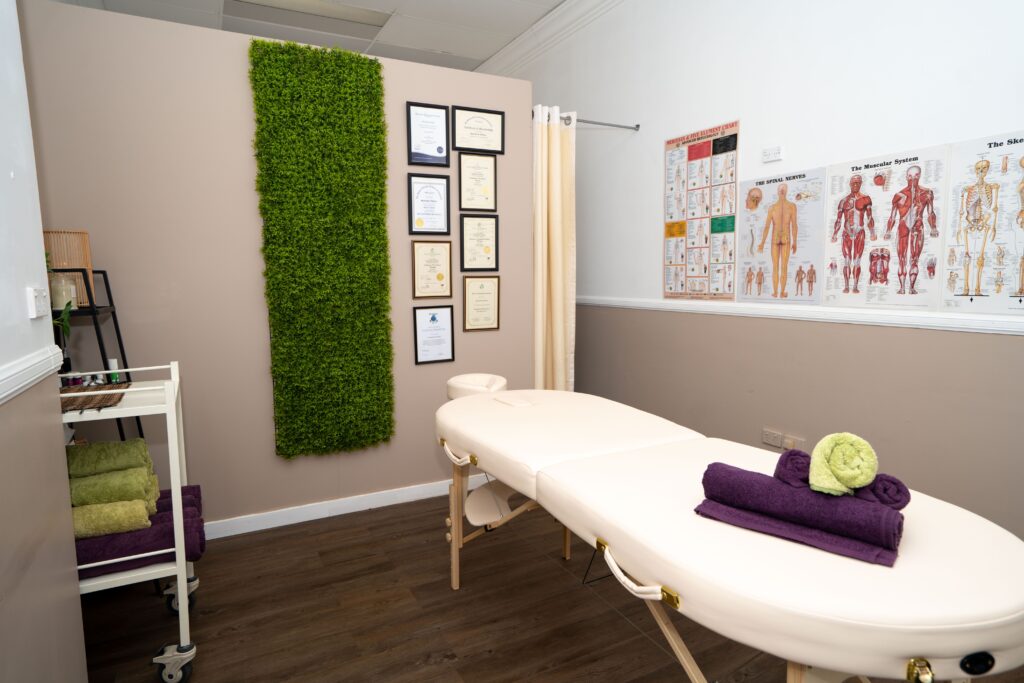 Pricing Plans
Cras ultricies ligula sed magna dictum porta.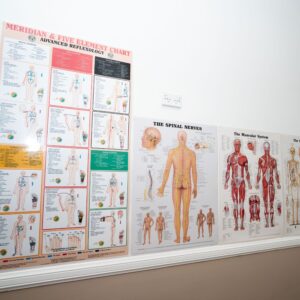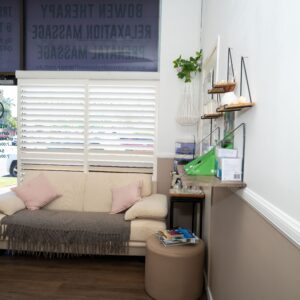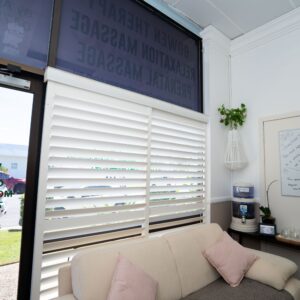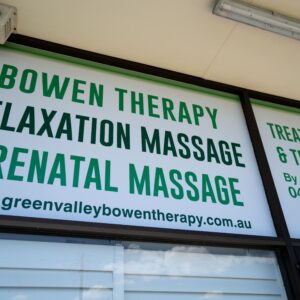 I have spinal spondylosis and peripheral neuropathy, which translated, means my lower and middle back have multiple degenerative problems, and my feet are going numb from the nerve damage in my spine.
Read more

A few weeks ago I was on strong pain killers and other strong drugs that target nerve pain, just so I could get out of bed, but after a few Bowen treatments with Samantha I am now off the pills and going about my life as normal. I do still have a little back pain, but it is manageable without taking pain medication. The Bowen therapy also helps me to sleep much better and I have no sciatic pain.
What a joy it is to reflect and share the benefits I've found since attending the Green Valley Bowen Therapy Clinic. I originally sought Sam's help with alignment for a sore thumb and stress relief from my busy lifestyle and have found ongoing healing for every presenting need.
Read more

Sam is a caring practitioner who applies her skills with professional ease. Her faith in the techniques she applies and the marvellous capacity of the human body to heal itself when given the right environment have been demonstrated on every occasion. Sam is empathetic, accomodating and works diligently to promote the well being of all her clients. Her smile is welcoming and her treatment room has a calming ambience. She practices what she believes, promoting a healthy lifestyle that includes good hydration with confidence. No challenge is too great for Sam! In my case her support has been instrumental in helping me achieve some very important lifetime goals. I feel relaxed and better able to face new challenges after every treatment. I have no hesitation in recommending Green Valley Bowen Therapy as a wonderful centre for healing and maintenance for the achievement of optimal health and well being.
Thank you from the bottom of my heart.
OMG Sam, thankyou from the bottom of my heart. xx I have suffered from chronic back pain since I was 16 years old due to a small discrepancy in the length of my legs. As I grew older it just seemed to get worse and worse, and also generated into hip pain and shoulder pain.
Read more

There were days I simply just did not ( or could not ) get out of bed due to the debilitating pain. Over the years I have tried every type of treatment I could, from physio, to chiropractic, to podiatry, to acupuncture.... Nothing seemed to help and for years I resorted to simply taking painkillers on a daily basis just to get through the days. Last year I discovered you and your amazing Bowen Therapy and I've never looked back. You were the first treatment I tried that really gave me genuine results. My shoulder pain is now virtually non existent and my hip and back pain are now manageable and are no longer spoiling my life. I come out of every treatment with you feeling amazing. You restore a sense of calm and balance back to both my body and my mind with each treatment. Additionally, the advice you offer on complimentary therapies and practices to engage in between treatments - such as suggesting yoga and aqua exercise, and aromatherapy treatments have further helped me with my overall wellbeing. I could not imagine my life without my regular Bowen treatments anymore. Sam, you have helped to turn my life around and I sincerely thank you.
For your convenience you can book online, call or text for appointments. Please contact us directly with any questions, comments, or scheduling inquiries you may have. If no answer, we are most likely in treatment and we will respond to your call as soon as possible, always on the same day as your inquiry. Text messages are welcome.
Working Hours:
Monday to Friday 07:00 am – 07:00 pm
Sat 07:00 am – 02:00 pm
Sun Closed